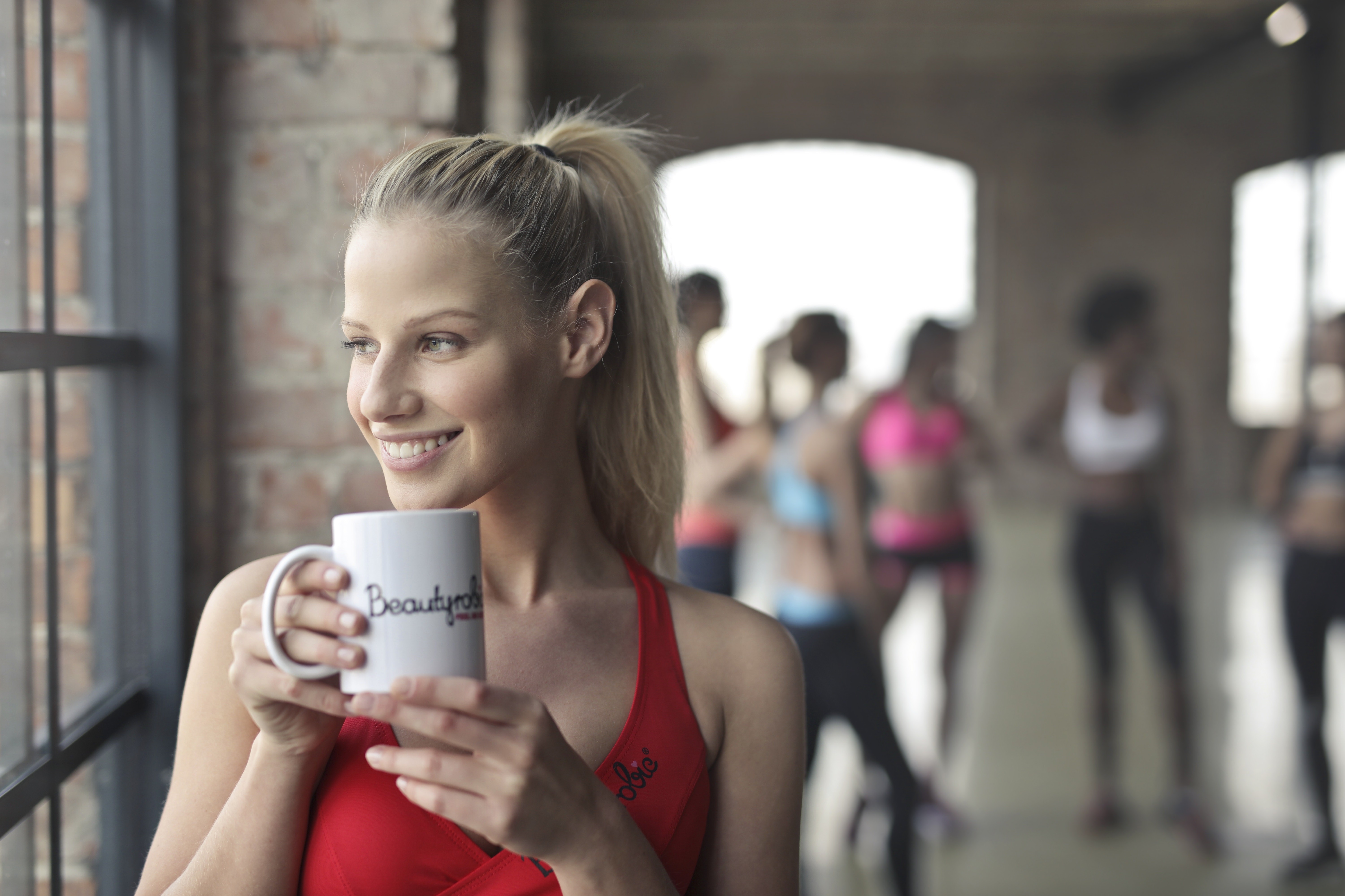 Anxious Energy Can Drive Your Doing
I have always had a difficult time relaxing or sitting still for any length of time. This was the case when I was young and it lasted throughout childhood and into my college years. I drove my parents and friends crazy with my anxious energy and need to constantly be doing something physically active.
Not Feeling Good Enough Can Squash Your Efforts
Although, I was naturally coordinated and strong, I lacked confidence and mental focus. I also felt like I was never quite good enough at anything, regardless of how much effort I put into it. The chronic feelings of never being good enough had a very negative impact on my emotional well-being.
Physical Fitness Does Not Equal Emotional Fitness
Unfortunately, none of my natural talents in the physical fitness arena helped me to develop my emotional fitness. This was a skill and a practice that I learned much later in my life. I wish I would have been taught these tools and practices in grade school and college. It certainly would have been a game changer!
You're probably wondering exactly what is emotional fitness? How do you strengthen it? How is it different than your physical or mental fitness? These are all great questions and I'll do my best to answer them for you here.
Physical Fitness Improves Your Mental Fitness
If we increase the movement of our body we can become more physically fit. For example, you can join a gym and hire a personal trainer. Or attend a group fitness class, learn to eat more healthily and mindfully. All of these actions have the potential to improve your level of physical fitness if done correctly and consistently. 
Get Out Of Your Comfort Zone
Your mental fitness will also be challenged with your improved level of physical fitness because you will be moving out of your comfort zone on more of a regular basis. Overall, you'll be challenged to move into a zone of greater possibility. However, In order to sustain this new level of fitness, you'll need to be aware of how you're feeling emotionally.
How You Feel Is Key To Long Term Success
The truth is, how you feel emotionally is vital to achieving optimal health and well being. A high level of emotional fitness gives you the capacity to hold a greater vision for yourself. You will feel amazing from the inside out.
If you're working hard at the gym to improve your physical and mental fitness, you also need to improve your emotional fitness. This is key to achieve long term success. Feeling your best will help you to stay inspired, motivated and engaged in your life. 
Develop A Positive Attitude
Emotional fitness is about creating optimal positive emotional energy. It's not always easy to be in a pure positive emotional state; however, we can condition ourselves to access this state more often and stay longer with ease.
The more positive an attitude you have, the better your life will be in every area. This is NOT the same as positive thinking, and nor does it ignore the downsides. Positive emotional energy enables you to see what is really going on. This is also the way successful people learn to generate success.
Emotion Is Energy
Positive emotions give you energy, while negative emotions deplete your energy. An electrical charge is sparked in your brain with each thought (whether this is positive or negative). This releases a hormone which in turn affects all of your mental and physiological well-being. If you think a negative thought, it is as though a sluice gate drops down and prevents any feelings of well-being. Conversely with a happy thought, memory or holding your body in a physiological state of well-being, your brain produces chemicals. As a result, you feel good.
Emotional Energy Is Essential To Your Health
When you are excited and happy you sparkle with energy and enthusiasm. When you are angry or depressed, or negative for any reason, you feel tired and frustrated, and eventually, burnt out. Emotional energy is a far more refined form of energy than the physical energy that it takes to move your body. Emotional energy is absolutely essential to healthy emotional functioning.
Create Mental Energy
You can conserve your emotional energy if you don't consume all your energy units in the expression of negative emotions such as fear, doubt, anger, guilt, and resentment. If your energy is conserved at one level, your body continues to refine it into higher and better energy. One hundred units of emotional energy thus conserved will be refined by your body into 10 units of mental energy.
Conserve Physical Energy
Learning to become calm and relaxed is key to boosting your emotional fitness. When you're more relaxed, you tend to be more genuine and more in control of your emotions. You'll become more aware that expressions of negative emotion deprive you of the energy you need to be effective in the more important things that you do. Getting upset or angry over little things, or even large things becomes a waste of energy. By remaining objective and detached you'll be able to view things as they are without becoming emotionally involved.
Don't Take Things Personally
I strongly encourage you to learn how to stand back and refuse to take things personally. Don't allow yourself to get drawn into arguments or other people's problems and save you energy for more productive purposes.
Recharge Your Batteries
The whole purpose of physical relaxation is to allow yourself to recharge your emotional and mental batteries. The aim of rest and relaxation is to build up your mental and emotional energies.This will in turn improve the quality of your life.
In summary, if you truly want to boost your emotional fitness, then here are three simple actions steps you can exercise right away:
First, keep your thoughts on your dreams and desired outcomes, and keep them off the things and people that cause you stress and negative emotions. This is not easy but it is very important.
Second, preserve your emotional energy by staying calm and positive in difficult situations, rather than allowing yourself to be upset and angry.
Third, take ample time to rest completely so you can recharge your physical and emotional batteries. The better rested you are, the more effective you will be.