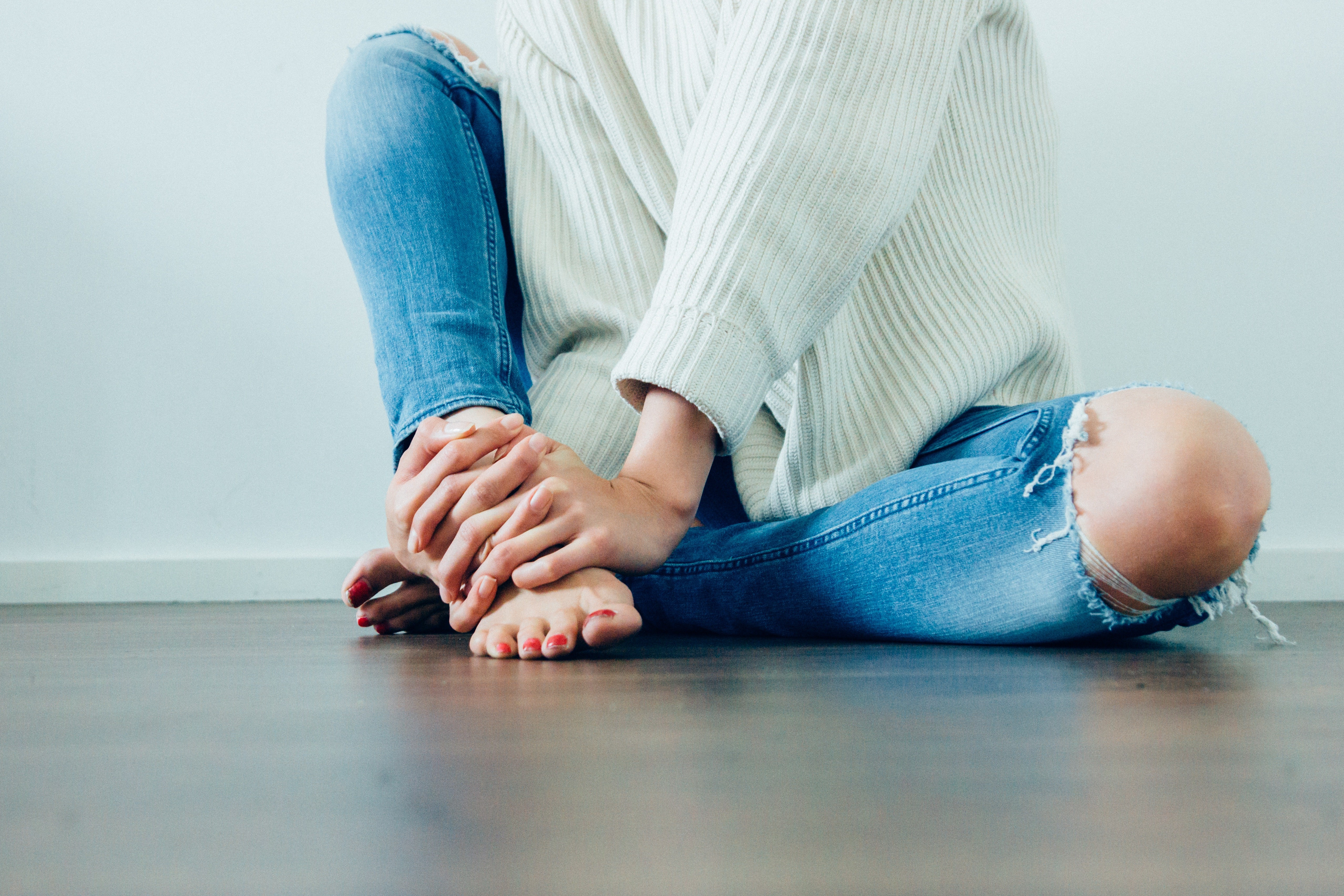 How To Grow Out Of Deep Despair and Uncertainty
Deep Despair
Have you ever watched an important relationship in your life fall apart? Leaving you feeling intense emotional pain, physical heartache and despair?
Given the extreme distress of this situation, what got you through it?
Was it drinking wine with your girlfriends or sobbing home alone on your sofa? Did you distract yourself with other things like work, netflix binges and chocolate ice cream?
How long ago did this happen to you? Does it still bother you even though it happened several months or years ago?
Nothing But Heartache
Whether your heartbreak is recent or it occurred decades ago. If you haven't fully healed from this experience, it can negatively impact your health and well-being. It can cost you more heartache and even shorten your lifespan. It can rob you of the joy you know you deserve. The relationship you long for. The one you have been wanting to attract. Yet without much success, despite your efforts to move on from your past.
Lessons In Disguise
Not every romantic relationship you are in will work out the way you had hoped. However, every relationship that you have been in holds significance in your life. Broken relationships are not failures, they are lessons in disguise. In order to grow from these lessons, we have to be willing to look at our part in the madness. We must also take the time to heal. Letting go of the old stories that we hang on to so we can be free from our past.
The sooner we can let go of the old stories we keep telling ourselves, the quicker we will be able to move forward in our life. Because, we will no longer be renewing the negative thoughts and feelings associated with it.
Stuck In Old Patterns
I have worked with thousands of men and women who have remained stuck for years. Stuck repeating the same relationship mistakes that have prevented them from feeling fulfilled in love. This has led to a life of feeling alone, depressed, anxious and even suicidal. It has also been a catalyst for chemical dependency and addiction.
Personal Growth and Healing
The breakdown that occurs after a significant relationship in your life ends, regardless of the circumstances, does not need to leave you in a state of despair for very long. It can actually be a catalyst for deep transformation and personal growth. The key is to be able to move through the pain and discomfort in such a way that allows you to expand and grow from the inside out.
Unfortunately, what many people do is try to bypass the pain, by jumping into another relationship or reaching for bright shiny objects to distract them from the pain. This only provides short-term relief with no healing benefits. Unfortunately, neither of these options provide true relief or healing, if anything, it prolongs the emotional pain and sets one up for further heartbreak.
5 Steps To Move Forward
There are 5 steps that you must take after a relationship breakdown in order to move forward in your life and feel amazing. The prerequisite for these steps, however, is to be ready, willing and able to let go. To be unattached to the outcome and to stop beating yourself up for being in the position that you now find yourself in. It's time for you to stand up and begin the next chapter of your life, and this chapter is now yours to create.
Step 1: Reclaim Your Power and Passion
When a relationship falls apart it becomes a sudden event that immediately grabs your full attention. While time is of the essence, it's important to avoid making rash decisions.
In order to even consider what is next for you, you must take time to review and do some evaluation in order to make thoughtful judgments regarding your life so you can in turn make confident choices. As you begin to reclaim your power, purpose and passion, hold on tight, because things now move into high gear! It's important to stay grounded as you may feel off guard as uncertainty sets in. Feeling good about yourself is essential for healing right now.
Step 2: Get Back In Touch With Your Heart's Desires
In order to ignite your heart's desires you must transcend the feeling of entrapment that is coming from anxiety that's not actually based in reality. You must learn to adopt a more positive perspective on this situation. Rather than focus on the material things in life you must recognize that you are trying to fill an emotional void with a physical need when what you're really craving is inner peace.
You are stronger than you realize and you can handle your current situation, however, instead of powering through it, you're better off with an approach of compassion, kindness and gentleness towards yourself. The truth is that, your inner strength and effectiveness increase as you believe in yourself and your ability to grow from the experiences you have in life. It's essential that you take responsibility for your actions, with that you can expect positive changes to occur in your life.
You will begin to enjoy new opportunities as they present themselves and you take the leap with the knowledge that everything will work well for you. Old blocks are lifting and everything now moves forward quickly. Although recent or past events shook your faith, you now see how they were actually positive for you.
Step 3: Re-prioritize Your Purpose
You've probably got too much going on at once and you're feeling stressed. Everyone experiences times in their lives when they're afraid or insecure. Sometimes these fears are based on external factors you can see, and sometimes worries stem from irrational or unreal concerns.
In both cases it's important to go within and listen to your intuition as to what to do next. Trust your intuition and trust your guidance. Embrace this period of self-awareness to overcome past blocks that have held you back from living your purpose. It's your time to awaken to truths about yourself that you've kept hidden, and see your brilliant light.
You'll soon be on your way to feeling a sense of contentment, peace and abundance. You'll be able to safely navigate your way through the obstacles to a place you can feel proud of as you seek stability and commitment to a better life.
Step 4: Recharge Your Radiance
Your relationship breakdown has been a wake-up call for you to make some life changes. This may be a new revelation or something you've known but have been procrastinating about. It is now that you realize that this situation can't be ignored and action is necessary.
This is a moment of both freedom an awakening. The way you see yourself and the world has forever changed. This brings you growth and encouraging you to spread your wings. These new insights give you motivation to embrace the path of your heart's true desires.
Communication with your higher self is key right now because it's important to develop trust within yourself. It's time for you to make clear decisions. You must remove anything or anyone from your life whose presence no longer serves your greatest good. To recharge your radiance you have to let go of working too hard, because there is a need for balance in your life.
Slow your pace to a more comfortable level. Allow your stress levels to come down a few notches. Begin to let love in, in a way that brings you joy, expansion and deep relaxation.
Step 5: Align Your Actions
You are self-reliant and wise. This hasrepared you for this time in your life to take it easy and enjoy some luxuries. Your own company is valued and you find peace and contentment in your quiet alone time. Pursuing deeper meaning in life is important to you and you retreat inward for inspiration. At the same time it's important to cultivate logic, discipline and order right now.
Your dreams need guidelines and organization so that they can manifest properly. Believe in your ability to feel empowered and take a leadership role in your life. Focus on things that involve your passion and carry them out to your best abilities. This is your time to create something beautiful or of high quality. Stay alert to new possibilities.
Change is inevitable and can bring newfound sources of abundance. Align your actions by remaining open to new and exciting opportunities. Stop giving into fear-based thoughts that limit your actions.