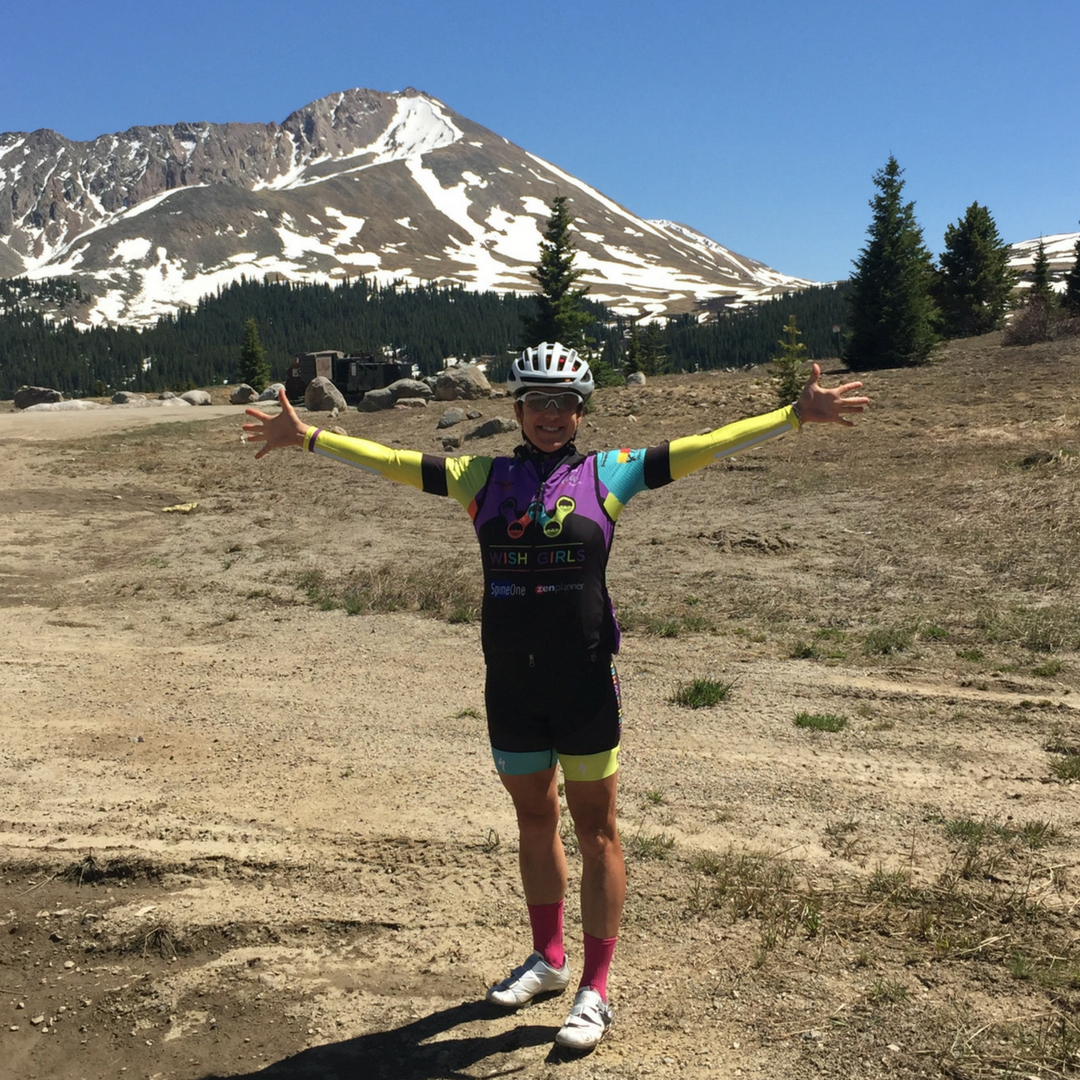 This is picture of me at the Summit of Fremont Pass, which is 11,318 ft. I road my bike up here on a blue bird day with my sweetie. It's was an incredible experience and I can't wait to do it again!
Your Success
I want to talk about YOU and YOUR SUCCESS in your work, life and in love…
I believe that everyone wants to feel successful and be successful, but we don't all know how to actually become successful.
Here's the truth, the utter definition of success is "joy in this moment". That's right, how much joy you can feel in any given moment is your barometer for success. You don't need to suffer on your evolutionary trail.
The journey to joyful is a choice. You need support to help you stay inspired. And to not fall victim to your inner gremlins that want to rain on your success parade and feel good moments.
Above all you need support for when you do run into tough times. They are inevitable for your personal growth and expansion and for your capacity to become more joyous and successful.
Joy In The Moment
Remember the utter definition of success is "joy in the moment". You create more joy in your life by choosing thoughts that give you greater satisfaction.
Seek Guidance
In the process you must stop renewing your relationship with doubt, fear and all those other dissatisfying thoughts that keep you running the same old programs in your life. This gives you the same old results that you've been complaining about for all these years.
My clients' come to me for guidance on how to address their biggest issues. They share with me the places where they're stuck. They need help seeing what they can't yet see to finally find a resolution.
Gain Clarity
There are three things that I can help you clearly see, and they are:
#1 Know the pattern that you've been stuck in. The one that's been robbing your joy and feelings of success and how to get out of it.
#2 Exactly what you can do to shift out of this pattern and start creating more satisfaction in your life.
#3 Be inspired, motivated and in action even when life presents obstacles along your path.
How do you get out of the pattern that you've been stuck in? How do you stop it from robbing your joy and blocking your success?
Positive Thinking
Positive thinking is essential right now. Your own obsessive, negative thoughts are the true culprits behind the trouble you fear. Turn your attention to the amazing possibilities for the future. Leave the past behind.
How can you quickly get unstuck and create more satisfaction in your life?
Take Risks
Allow yourself to completely embrace new adventures that present themselves. In addition, be willing to take risks in order to follow your dreams. If you want to change your life, do it now. Now is a great time for a fresh start. Remember to stay inspired, motivated and in action even when life presents obstacles along your path.
Seek out mentors and like-minded friends. Connect with supportive new people who have integrity. People with a strong moral compass is key to your ability to move forward and to stay committed to your dreams and goals.
Leap Forward
What's required to take a great leap forward?
A great leap forward requires self-discipline, self-control, determination and the willingness to go the distance. The truth is, you'll experience challenging situations that need to be successfully balanced. Stay calm, grounded, and be clear about what you're trying to achieve. Bask in the joy of what you've accomplished!